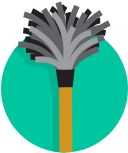 Cleaning
A light dust and quick vacuum each week doesn't really do the job. Trust the experts for a proper clean.
Home Cleaning consultations happen over the phone. Let us know a convenient time for our experts to call and we'll set up the appointment. You'll have time to discuss the details of your particular needs and, of course, pricing.
Select a service to start booking your free consultation.